Have you been bored with doing your work daily and looking at the same PC? We recommend that you must try some Windows 10 tweaks to make your PC seem a bit more attractive. Making your PC look cool will make you feel fresh when you next time open your PC for your work.
List of best Windows 10 tweaks to Customize Windows 10
Put a 4K wallpaper on your desktop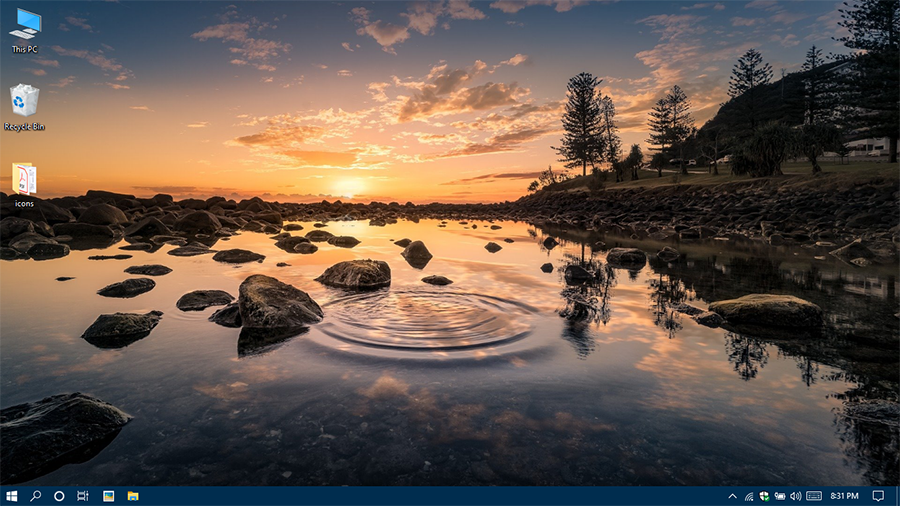 One of the first Windows 10 tweaks to make your PC much more appealing is to change your old Windows 10 wallpaper. Have you ever tried a 4K wallpaper? There are chances that you would love your PC with a 4K wallpaper on the desktop. 4K wallpaper looks not only great but also takes full advantage of the full resolution of your computer's display. So, why not download a 4K resolution wallpaper today and try out something different on your desktop.
Windows 10 themes
One of the quickest ways to customize Windows 10 is to apply Windows 10 themes. What this option does is that it changes your wallpaper and the color theme of your PC. So, if you are one of those people who does not want to spend hours searching for the best combination of Windows 10 customization, then this option is for you.
You can find this option in the personalization section of your Windows 10 settings. This can be one of the best Windows 10 tweaks that you can try for your PC.
Turn on color on Start, Taskbar, and Action Center
There is a pretty nice feature in Windows 10 with the help of which you can change the appearance of your PC. By default, Windows 10 comes with a black taskbar, start, and action center. You can go to the personalization section of Windows 10 settings. In personalization, click on colors and turn on show accent color on the start, taskbar, and action center. This will enable your theme color to show up on the start menu, taskbar, and action center.
Make your taskbar smaller
This idea is a bit different and is one of the best Windows 10 tweaks. This option provides a bit of more space to your screen by reducing the size of the taskbar. There is only one disadvantage of it that is the date gets hidden from the taskbar. This is not a big deal for getting more space for your desktop.
You would be able to find this option by right-clicking on your taskbar and then selecting taskbar settings. In taskbar settings, you can find use small taskbar buttons option which will make your taskbar slimmer than before.
Make your start menu compact
Yes, you do have the option of making your start menu much compact. In the newer versions of Windows, there is a feature of making the start menu much more compact.
The option is hidden in the personalization of Windows 10 settings and start option. Here you need to turn off the show app list in the start menu option. This will make your start menu much more compact than before. You will have only tiles or the full app list at once with toggle options at the side in the start menu.
Try Windows 10 Dark theme
Windows 10 dark theme is quite a handy feature with the help of which you can customize Windows 10 to look different than before. In the latest Windows 10 update 1809, you can also get a dark theme of Windows Explorer. This is an excellent feature for those who want to use their PC late at night. The dark theme might also save the battery of your laptop to some extent.
So, these were some of the best Windows 10 tweaks that you can try out to make your PC more appealing. Do let us know what are your favorite Windows 10 tweaks that you would recommend other people.